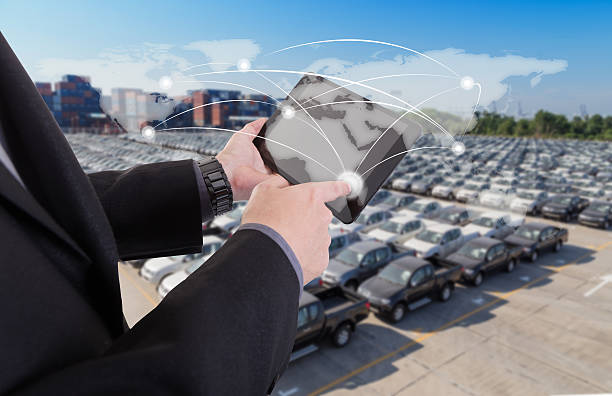 Relocating to a new destination across the United States sounds thrilling, but is also overwhelming. You need to hire a reliable car shipping company. With news across the internet about shipping scams, it is hard to trust even the real reputable ones. Here are some red flags to look out for when you search.
7 common car transport scams to avoid – Red flags to detect
Fake Car Transport Companies: Be cautious of car transport companies that do not have a physical address, lack proper licensing or insurance, or have unprofessional websites. Research the potential company thoroughly like check for reviews and ratings, as well as verify their credentials before making any commitments.
Lowball Quotes: Some scammers may provide you with an unusually low quote to lure you into booking their services. Once your car is in their possession, they may demand additional fees, claiming it was not included in the original quote. Always get written quotes and ensure they include all the relevant charges.
Upfront Payment Scams: Be wary of car transport companies that require full payment upfront before rendering their services. Legitimate companies typically require a deposit upfront and the remaining balance upon delivery. Avoid paying the full amount in advance to prevent the risk of losing your money.
False Delivery Dates: Some scammers may promise unrealistic delivery dates to entice you into booking with them. They may delay the delivery, making excuses and charging you additional fees for storage or other reasons. Always verify the delivery timeframe with the car transport company and get it in writing.
Hidden Fees: Scammers may add hidden fees such as fuel surcharges, tolls, or insurance charges after you have booked their services. Always review the contract and inquire about any potential additional fees upfront to avoid surprises later.
Bait-and-Switch: Some scammers may show you pictures of high-quality carriers or trucks during the booking process, but use subpar or unsafe equipment for transporting your car. Inspect the carrier or truck used for transportation to ensure it is in good condition and meets industry standards.
Unauthorized Use of Personal Information: Be cautious of car transport companies that request sensitive personal information beyond what is necessary for booking and payment purposes.
Your personal details can be used as fraud activities like identity thefts. Provide only the necessary information and ensure the company has proper security measures in place to protect your data.
Remember to always do thorough research, read and understand the contract, ask for written documentation, and clarify any doubts before finalizing any agreement with a car transport company. It's essential to be vigilant and cautious to avoid falling victim to car transport scams.
Here are some steps you can take to check the licensing and registration of an auto transport company:
Check with the Federal Motor Carrier Safety Administration (FMCSA) to see if the company is registered and has a valid Motor Carrier Number (MC Number).
Check with the Department of Transportation (DOT) to see if the company has a valid DOT number.
Ask the company for a valid insurance and bonding proof.
By doing these checks, you can ensure that you are working with a legitimate and trustworthy auto transport company like Ship a Car, Inc. Visit their platform – https://www.shipacarinc.com to get instant quotes.